Thanks For Your Purchase.
I have another special offer for you below, but if you're not interested just click "no thanks" at the bottom of this page.
Having your own product to sell is the best way to make money online. All of the 6 and 7 figure earning Internet Marketers have their own products. But having a quality product created takes a lot of work (or money). I know from personal experience because I both create my own products and I buy out other people's products.
Like I already mentioned, I spent literally over $9,000 out of my own pocket buying up the content in the Big Design Bundle… and now I'm offering you the opportunity to Private Label all this content and start selling it as your own. This is the ultimate "shortcut" to having your own library of quality products to sell.
Graphics & WordPress Are HOT Sellers
Graphics products and WordPress products are some of the hottest selling products online. I've personally sold over 25,000 copies of my own graphics products online, and make a healthy 6 figures selling this type of content. One of my products is top 10 ALL TIME best seller on Warrior Plus with just under 5,000 copies sold, this just goes to show how well graphics content sells (if it's high quality). Plus when ever you see a 6 figure launch, it's usually a WordPress plugin or some kind of software. People will always keep buying DIY tools that help them with their business… and with the Big Design Bundle PLR you're getting a whole library of DIY tools you can sell: 21 Graphics Modules, 5 WP plugins, 3 WP themes and 3 HTML templates.
Here's How Much I Personally Make Selling
Graphics, WordPress tools and Software:
The below screenshots are from my own PayPal account showing some random months from the past 3 years. Most of those months are WITHOUT a new product launch. When I launch a new product I usually make $35k – $50K in that month. These screenshots should illustrate how much you can make selling graphics and WordPress related content online.
Start Selling All This Content Yourself
By Grabbing a PLR License!
You can do SO MUCH with the PLR license:
Sell the full Big Design Bundle (like I'm doing) for something like $20 – $47 (you get a copy of my sales page)
Take just the 21 graphics modules – and create a graphics pack and sell it for $9.95.
Take each individual WP plugin – create a nice sales page for it, and sell it for $17 each.
Take the WP themes or HTML templates – and sell them by themselves for $10 each, or in a bundle for $17 – $27.
Create brand new products – use the source files to create completely new products.

Bundle products into bigger packages - charge higher prices for your bundles.

Use them as bonus content - they make excellent bonuses for other products or affiliate promos.

Add them to a paid membership site - give your members more value.

Use parts of products to give away and build a list – take small parts and use as freebies and list bait.

Use parts of products in your own products - example: use my graphics in your WP themes or plugins.
Add your own affiliate program - yes, you can even sell these products with affiliates.
 >> Click here to see full PLR license
Never Sold With PLR Before!
This content has never been sold with PLR or resale rights before. You won't find this content in other MRR memberships, or anywhere else for that matter. I bought exclusive rights and I'm the only person selling this content right now. And this page is also the only place you can get PLR to this content.
 The PLR License Is Yours For A One Time Fee Of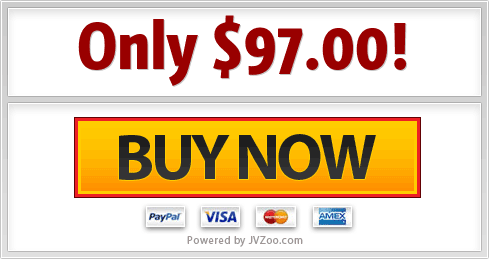 Plus! I'm not done yet!
You Also Get Developer Rights
To 20 Of My Best Graphics Products…

On top of getting PLR to the content in Big Design Bundle, I also want to throw in developer rights to some of my own personal best graphics tools (plus a premium product contributed by a friend of mine). I sell these products by themselves for $17 – $97 each, so if you were to buy them separately they'd cost you several hundred bucks. But you can get them all as part of this extra offer and save BIG.
Premium Product #1:
Short Codes Deluxe was generously contributed to this special offer by my friend Mark Dulisse. He currently sells this product for $77 (unlimited domain license) and $127 (developer license). With this special offer you will be getting the developer license ($127 real value).
With Short Codes Deluxe you get 16 buttons, each one giving you powerful marketing features and graphics that you can insert into your WP pages with a few clicks. The great thing is that it's a plugin, so it can be used with ANY other WP theme you already have. SO you can make your existing pages and sites look great with these shortcodes.
Premium Product #2:
High Res eCovers Pro is my flagship product for creating photo realistic and print quality 3D eCovers. With this package you get 19 PSD "smart templates" and 55 PSD "action scripts" that create awesome 3D eCovers with just a few clicks. In total you can create 74 different 3D eCovers like: boxes, books, magazines, DVDs, CDs, binders, etc.. I sell this product today for $67 – $97, but it's yours as part of this special offer.
Premium Product #3:
Click and Drag Graphics V2 ($97 value)
Click and Drag Graphics V2 used to be my flagship product. I've sold thousands of copies of it for $97 back in the day. Even though it's a slightly older product, it's still as relevant today as ever. With this product you can create high quality (but low res) 3D eCovers, as well headers and other web graphics. This was the first time I introduced a "click and drop" graphics system where you can get: starter templates, "click and drag objects", layer styles, patterns, text effects, and action scripts… and combine all these elements to create top quality graphics in minutes.
Click here to see the full sales page for this product >>
Products I haven't Started Selling Yet:
100 FB Timeline Covers Pack – This product is a collection of 100 high quality Facebook Timeline Cover graphics. I haven't started selling it yet, but when I do it will be priced at $10 – $17.
Click Here For Bigger Preview
Print Ready Flyer Templates Pack – This product is a collection of 20 high quality print flyer templates. I haven't started selling it yet, but when I do it will be priced at $10 – $17.
Click Here For Bigger Preview
My "Marketing Graphics Toolkit" packages:
Marketing Graphics Toolkit is my best selling product, with over 20,000 copies sold (all versions combined). I've released 5 different MGT packs so far. Each pack contains 21 – 30 graphics modules. And each pack is different from one another. So if you missed any of my MGT packs, this is a good chance to pick them up all up at once.
My Latest Graphics Products:

I currently sell each of the products below with developer rights for $17 each.
Ok, so let's recap…
Grab ALL This Stuff For a One Time Fee of…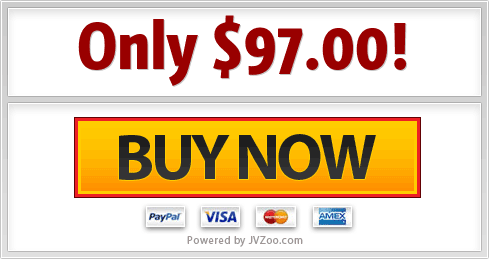 Or…