From: Max Rylski
Subject: Save BIG on content I've spent $9k+ to buy
Hi,
We all like a good deal, right? Well, how about getting $9,295 worth of design source files and templates for just $37? That sounds like a pretty good deal to me
And that's exactly what I have for you on this page.
You see, I believe that in order to make money and grow your business, you need to invest the money you earn back into your business. That's why I personally spend thousands of dollars each month buying original graphics related content for my websites. In fact back in May 2013, I spent $9,295 buying up several full websites from other talented designers filled with all kinds of design resources.
With this $9k I bought things like: WP Themes, Plugins, HTML templates, graphics source files, and more. I have plans to re-work some of these source files into brand new projects which I plan to launch later this year, but before I do that I want to recoup some of my investment money… and so I decided to throw this "firesale". With this offer you can grab most of the files I spent $9K+ to buy, for just $37!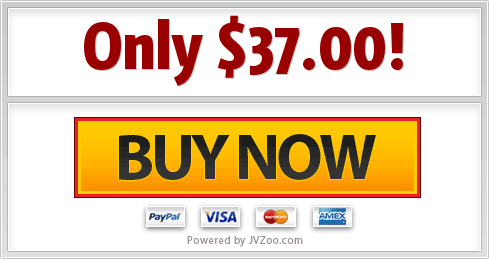 Who Am I And Why Should You Listen To Me?
My name's Max Rylski, and I've been known as the "graphics guy" online for over 10 years now. I've sold over 25,000 copies of my graphics products in the past 3 years, and have thousands of happy customers who buy from me over and over again. I love creating this graphics stuff and sharing it with others
And I love offering "crazy" deals like this one.
Here Are Some Unsolicited Comments
From Happy Customers of My Past Products:
Why Should You Buy This Monster Bundle?
Top Quality Content –

All of the content in this bundle is top quality and created by leading design experts in the field. I bought this stuff from people who already make 6 figures online and who have a reputation for quality work (I didn't hire someone on Fiverr for $5… instead I paid over $9k).
Save Big –

Several of the items in this bundle have been sold for $17 – $37 each, so if you were to buy these items individually it would cost you several hundred dollars. Plus again, I personally paid over $9k out of my own pocket for exclusive rights to this stuff.

Brand New Content Created By Me Personally

- On top of all the content I bought rights to, I also created a whole bunch of brand new graphics myself. So if you like my work, you'll find some brand new stuff in the "21 graphics sets".
Here's Exactly What You Get:
With these 21 graphics sets, you'll get all kinds of premium graphics files and templates like: Facebook timeline covers, website headers and banners, 3D eCover smart templates, badges, buttons, logos, print flyers, and much more. Each of these 21 graphics sets contains up to dozens of individual graphics files. Most of these graphics come with both PSD sources files as well as "web ready" PNG or JPEG files. All of these graphics are top quality and each set can easily be sold for $10 or more by itself, but you get all 21 sets as part of this "Big Design Bundle".
So That's All Of The Graphics That You Get.
But That's Not All Because You Also Get…
WP Plugin #1: WP Max Pay – It's such a simple concept – Instead of allowing buyers to simply click on your buy button and checkout with PayPal, why not allow them to select their own price with a dynamic pricing button! This method of allowing people to set their own prices has been proven to dramatically increase conversions, and actually make MORE money. And with this simple to use plugin you can set up these type of dynamic payment buttons literally in minutes!
WP Plugin #2: WP Monster Video – This plugin allows you to play full screen videos and create slide shows of each video. You can easily customize the content area for each video (color, position, opacity). You can also create a menu for your videos for quick navigation. The content area will accept any content that can be to regular posts, including opt-in scripts. WP Monster Video is great for unique Opt-In pages, tutorials, portfolios and showcases.
NOTE: the plugin was built with videojs and does not play on mobile devices. Your video needs to be in MP4 format and therefore YouTube videos won't play, but Vimeo videos will. YouTube videos can be converted to MP4 for free online.
WP Plugin #3: WP Widget Notes – This awesome little plugin places attention grabbing notelets in your sidebar. They'll expand to fit the width of your sidebar or widget area. You get a whole bunch of text styles to choose from along with backgrounds and icons. Unlimited color using a built in color picker. Add any content you'd normally add to any text widget, including images and shortcodes. These are fun and get noticed!
WP Plugin #4: WP Audio Images – The more you can engage your visitor the more you will sell. Imagine being able to add audio to your images and engage your visitors without having to spend hours working through complicated and expensive video software. With WP Audio Images you can easily create: testimonials, feature tours, product descriptions, and sales pitches… that will engage and sell your visitors. No need for complicated video production that costs time and money. Simply record your audio using Audacity or any free software, upload and you're done!
WP Plugin #5: WP Photo Lab – With WP Photo Lab you can quickly add Instagram type effects to any photo with just a single click right inside WordPress. This means you can turn regular stock photos or family photos into stunning images that look like you've spent hours tweaking in Photoshop. It will give your blog posts more character and make your images instantly more appealing. It's so simple… upload your photo as normal, select the filter you want to apply and you're done!
WP Theme #1: Book Author Theme – At last a theme built just to showcase your ebook. The theme allows you to add a featured book on the home page. Links to buy on Kindle or in print can easily be added. An area for reviews is also included. It automatically displays other books on the home page. All of this is controlled from the easy to use theme admin options panel. The background and colors are all easily edited in the theme settings, allowing you to brand the theme to perfectly to your book's content.
WP Theme #2: Clean Membership Theme – Use this theme and it's integrated plugins to easily setup a membership using the free WordPress plugin, s2Member. The theme provides a handy front-end login, a featured slideshow area on the homepage and an area for featured content. The theme comes in a variety of colors. All setting are easily changed from the theme's admin panel.
WP Theme #3: ePublisher Theme – Marketing your book publishing service just got easy with this custom theme. Easily adapt for multiple purposes / niches.
HTML Template #1: Exit Squeeze Page Template For Ebook Sellers – This template is perfect for capturing sales from exiting traffic. Why not direct visitors to a page before leaving your site or after making a purchase, where they can browse your other products or books. The template includes a lead capture form and area for an image or video. Easily showcase up to 12 product and add links to purchase pages. Add this template to your funnel is sure to increase your sales and profitability.
HTML Template #2: Aweber Forms – A variety of aWeber forms styled for a unique look. The templates are easily edited and include a full tutorial. Play around with colors and images for a unique look. The templates can be added to the WordPress sidebar easily, by simply placing the code in a text-widget.
HTML Template #3: Flipping Quotes Website – This is a unique template that will display a range of quotes in an unusual animation that will keep visitors entertained and interested. The template uses unique code to display quotes in a fan shape, allowing the visitors to browse all quotes quickly. The template also includes an ad space for easy monetization. Add an unlimited number of quotes. The template is perfect quickly setting up one page monetized sites and include social buttons for easy viral traffic.
Grab A Developer License To ALL This Stuff For…