"When Was The Last Time You Got PLR
to a Product With Stats Like This?"
From: Max Rylski
Subject: Grab PLR to my flagship products!
The above screenshot is for my overall best selling product, Marketing Graphics Toolkit V3. It sold just under 5,000 FE copies on Warrior Plus, and is in the top 10 best selling Warrior Plus products of ALL TIME. And on this page you'll get a chance to get a PLR reseller license to this awesome product, so you can start selling it yourself! But it get's even better because I'm also giving you PLR to all other MGT products I've released so far – all 5 versions for the price of 1!
The Marketing Graphics Toolkit packages are my personal best flagship products. Each one has sold thousands of copies and has made it as "WSO of the Day". I have literally dozens of pages and over 100 unsolicited testimonials from happy customers. So these are products that I know your customers will love, and that you can be proud to sell as your own.
Grab PLR To All 5 Of My
Marketing Graphics Toolkits…
Marketing Graphics Toolkit V1
Marketing Graphics Toolkit V1 – This is my very first MGT package and the product that started it all.
Click here to preview sales page >>
Marketing Graphics Toolkit V2 – This is a followup to my first MGT pack.
Click here to preview sales page >>
Marketing Graphics Toolkit V3 – This is my best selling MGT pack and best selling product overall. It's in the top 10 Warrior Plus products of ALL TIME with 4,776 FE sales (plus more sales through other platforms, adding up to over 5,000 FE sales).
Click here to preview sales page >>
Marketing Graphics Toolkit V4 – This is my biggest MGT pack with 30 modules (instead of usual 21).
Click here to preview sales page >>
Marketing Graphics Toolkit V5 – This is my latest MGT package. It converted as well as the others, but had the least amount of affiliates promote it. With 1,591 FE sales there's still thousands of potential more sales to be had.
Click here to preview sales page >>
People LOVE These Products!
When people actually thank you for releasing a paid product, you know you got something good on your hands
And I have hundreds more unsolicited comments and testimonials from happy customers. Here's some of them…
It's VERY rare to find PLR to a product with such stats and such a proven track record of happy customers. Most people sell PLR to unproven products or products that haven't sold well for them, or worse yet… products outsourced for a few hundred bucks.
What Makes This Better Than 99% of
all Other PLR Offers….
1. Top quality products.
The products on this page were created by me (Max Rylski). I've been creating and selling graphics related products and services online for over 10 years now. I live and breathe this graphics business, and have a solid reputation online as someone who creates top quality content. So you can be proud to sell my products as your own.
2. Huge, hungry and evergreen market.
Graphics related products are some of the hottest types of products to sell in the IM niche. I know this from personal experience because I've personally sold over 25,000 copies of my own graphics products, plus thousands of copies as an affiliate within the past 3 years. And there are tens of thousands more potential customers out there, because pretty much every website owner needs quality graphics for their sites.
3. Cannot get PLR license anywhere else.
I personally created each of the products on this page, and I'm the only one selling PLR to them. You cannot buy a PLR license to these products anywhere else, and on this page you can get the best deal I've ever offered for a PLR license.
4. Limited number of PLR licenses will be sold.
To make sure these products don't get devalued overnight, and to give all my resellers the best chance for making money with them, I'm selling only a limited number of PLR licences.
Each Product Comes With Everything You Need
To Start Selling Right Away:
Sales Letter
A high quality sales letter made to convert. It's the exact same type of sales copy that's already proven to convert for me to a tune of 6 figures a year.
Graphics
The products come with all the graphics you need to sell them like an eCover, website header, logo, etc.. All these graphics are created by me personally.
Mini-Site
A fully put together "mini site", with the sales letter and and graphics already in place and nicely formatted. You just have to stick your order button in there, upload it to your server, and you're ready to go.
Source Files
All the source files for the product and the sales page. So you can customize the product itself, the sales letter, and pretty much everything else and make the product truly unique and your own.
User Instructions
The more "technical" products come with user instructions for your customers, so they can be up and running with the product asap.
PLR License
Private Label Rights to everything. So you have the right to customize any part of the product, put your name on them, brand them to fit your business, and sell them yourself keeping 100% of the sales.
What Can You Do With These PLR Products?

Use the products yourself - they're good enough to be used in your own business.

Sell the products as is – they come with everything you need to start selling right away.

Put your name and brand on them - they come completely undbranded.

Edit the products - you get full source files.

Create new versions - v2, v3, v4, etc..

Create brand new products – use the source files to create completely new products.

Bundle products into bigger packages - charge higher prices for your bundles.

Use them as bonus content - they make excellent bonuses for other products or affiliate promos.

Add them to a paid membership site - give your members more value.

Use parts of products to give away and build a list – take small parts and use as freebies and list bait.

Use parts of products in your own products - example: use my graphics in your WP themes or plugins.
Add your own affiliate program - yes, you can even sell these products with affiliates.

These are just some examples, there are many more possibilities. Since you get SO MUCH content with this offer, there's tons of ways to put all these products to good use. Click here to read the exact PLR license of what you can and can't do.
So What's The Price?
If you bought PLR from me before than you know I usually price my PLR offers at $97, or $197 to $397 for my "premium" products. And I consider my Marketing Graphics Toolkit packs premium… so I can easily charge $197 or $297 or $397 for PLR to each product. But with this offer I wanted to do something special, and the price I came up with is…
Grab a PLR License to All 5 MGT Packs For
a ONE TIME Payment of…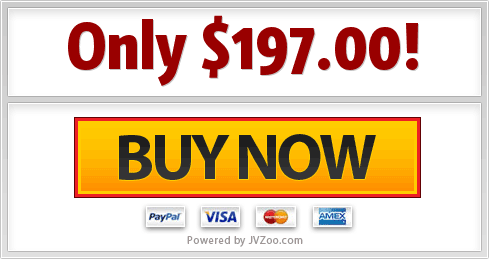 That price is high enough to limit the offer to only a small group of serious people. Which means less people will get this offer, which means more profit potential for you. And the price is low enough to make this a wise investment for you.
It's all about ROI (return on investment). With this offer you pay a one time price of $197, and you get several proven businesses in return. After just a few sales you're in profit, and then it's all passive hands free money from there.
Most of my resellers (for other past products) make their money back and actually make a profit after sending just one email to their lists. And I know of several people actually making more money than me selling my own products.
As far as ROI goes, there aren't a lot of better ways to invest $197 (in my opinion).
Again, there are a very limited amount of PLR licenses available, and I won't be running this offer for long. So if you're interested, secure your PLR license below.