Thanks For Your Purchase.
I have another special offer for you below, but if you're not interested just click "no thanks" at the bottom of this page.
Whiteboard videos (and video creation in general) is in high demand right now, and businesses are willing to pay $497 – $997 or more per custom video. With a developer license you'll be able to create whiteboard videos for others for hundreds of dollars a pop.
And on top of the developer license, I want to give you more tools to help you create better videos, faster. On this page I've put together some of the best video editing templates, graphics assets for your videos, reports and video tutorials on how to make better videos, and even a full blown system for selling these videos to clients for hundreds of dollars.
With all of these extra tools in your hands you'll be able to create really professional looking videos in minutes… either for yourself or your clients.
Here's All The Extra Stuff
You're Going To Get:
#1 – 100′s More Hand Drawn Graphics
With the main offer, you got a huge library of hand drawn graphics you can import into "whiteboard" videos. If you want more, I got hundreds more for you on this page in categories like: Business Woman Mascot, Charts and Graphs, Family, Hand Gestures, Multimedia, People, Shopping, Strategy, and more…
#2 – Exclusive Tutorial: Talking Characters In PowerPoint
Ever wanted to have a talking character in your videos? This tutorial was created by Tracey Meagher and will teach you how to create animated talking characters inside Powerpoint. Tracey is currently developing this into a premium product, but you get to have access to the core system here before it's released to the general public.
#3 – 50 Animated PowerPoint Slides With Sound Effects
Imagine how creative you could get with 50 animated slides ready to mix and match to create all sorts of wonderful, engaging and professional looking videos. You can literally create endless videos with this pack. It's awesome. Just take a look at the quick video below…
#4 – 3 Character Packs
You get all of these characters to instantly add to your videos. Change the background color and replace the character in the 50 slides above with any of these for a brand new look to your template. Easily add these to any of your videos in Video Maker FX or Easy Sketch Pro.
#5 – 2 More Business Character Sets

In case you need more variety, here are 2 more business character sets in different poses and with different props.
# 6 – Banner Ad Templates For Your Video Services

The easiest way to get clients today! Advertise using these professional banner sets. PSD files are included so you can edit to suit your own needs. Add your logo, change the text and start to bring in clients today!
#7 – Report : Video Production Essentials (with PLR)

So many people fail to create and market great videos because they skip some of the essential steps. In this report you'll work through all the steps required to create and market a successful video. You can sell it too (recommended $7+).
#8 – Report : How To Love Yourself On Video (NO PLR)
In this 2000 word report Tracey shares the unique and simple tips that she used to help her get over her fear of appearing in front of camera! Filled with unique and insightful tips, you'll find that you will completely rethink how you approach making front of camera videos. After reading this report, appearing in your own video will be no problem for you!
#9 – 3 Subscription Booster PowerPoint Templates (with PLR)

Customize these templates and add them to the end of your YouTube videos for an instant boost in subscriptions!
#10 – Professional & Editable Video Templates

This is a collection of professional animated video templates that you can easily edit yourself in After Effects to create awesome looking videos in minutes. Now if you've never created a video in After Effects or any other editing program, don't be intimidated. Most of the hard work is already done. In these templates, all the text is already formatted, all the effects are already in place… all you have to do pretty much is: type in your own text into the text placeholders, insert your own logo, and maybe add a voiceover or music (optional). And each video template comes with step-by-step video instructions on how to do all of that in 5 – 20 minutes. Oh and you can get a free trial of After Effects from Adobe's site.
Here's one of the video templates:
And here's a sales video created out of the above template:
And here are some more templates you get:
#11 – Video Templates For Local Businesses

This is another set of editable video templates, but these ones are specifically for creating niche videos for local businesses. Just like the video templates above, you can quickly and easily edit these videos with your own text and logo, and start selling them to local business for a few hundred bucks a pop (or just use them in your own business).
Accountant
Dentist
Cafe
Hotel
Law Firm
Restaurant
Real Estate
SEO Promotion
Travel Agent
Video Marketer
#12 – System for creating a video in 10 – 20 minutes and selling it for $497

This set of videos tutorials will show you a unique system for getting clients using social media. This will practically give you a list of clients without having to do any cold calling, door to door marketing, SEO or any hard work! This whole system comes in 13 step-by-step and to-the-point videos.
Upgrade to a Developer License
Plus Grab All These Awesome Tools
For Just a One Time Payment Of…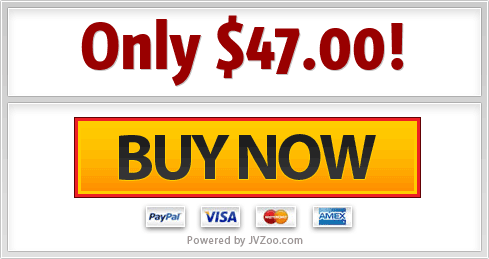 Or…
No Thanks